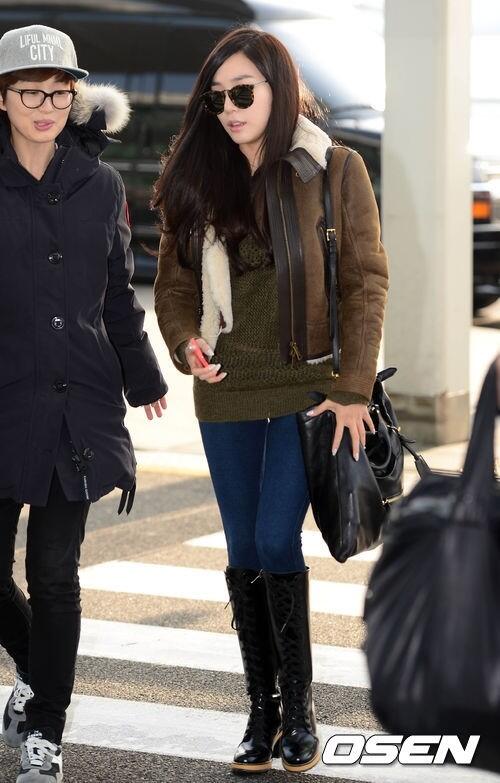 And after some small downtime, we're back with the Outfit of the Week for this past week! We'll be going over Tiffany's, and her fashion en-route to Milan for her photoshoot with Burberry.
It comes as no surprise, given the terms that she and Yuri were headed to Italy for, that both their wardrobes were made up of primarily Burberry products. Probably the biggest portion of the ensemble was her coat, the Oversize Collar Shearing Jacket, which was no doubt set to prepare her for the potentially cold weather they would encounter in Italy. She wore this over an olive green sweater and a pair of deep blue leggings, terminating in a pair of nearly knee-length boots. Her other major Burberry product appeared on her arm, The Big Crush in Nappa Leather, and continued to showcase her fondness for larger bags, as opposed to clutch purses. Finally, she sported a pair of tortoise-shelled aviator glasses, a typical airport accessory for all members. Her hair was done simply, straight with a part in the middle, and a deep brown color.
Congrats Tiffany on having the Outfit of the Week.