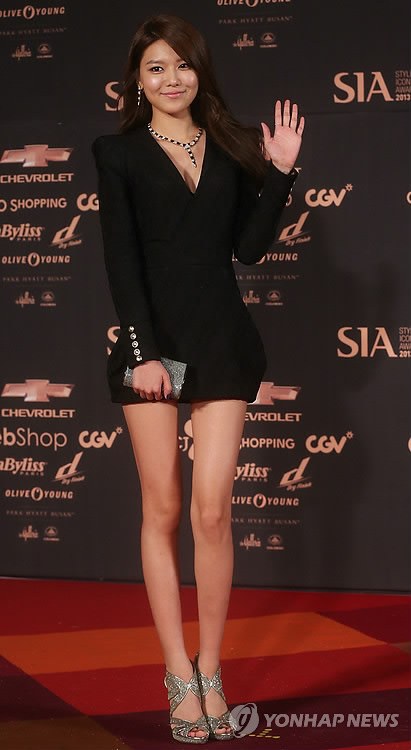 Strutting in with this week's Outfit of the Week is Sooyoung, showcasing a beautiful one-piece ensemble at the recent Style Icon Awards!
As mentioned before, the entire ensemble was literally the gorgeous Balmain Jacquard Mini Dress, which not only hugged her already slender body, but made her already famously long legs look simply jaw-dropping with the extra effect of shortening her torso.(Author's Note: Sorry Taeyeon and Sunny, this won't make you girls taller!) Adding to her height was a pair of shiny silver heels, and in her hands she clutched a small bag. Her hair was done with a simple part down the middle and left straight otherwise, again lengthening the subject.
Congrats on winning this week, Sooyoung!