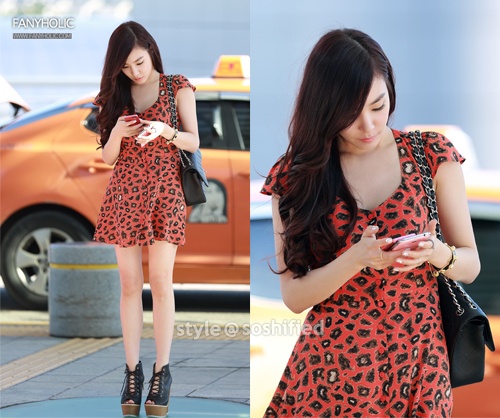 With Girls' Generation going to and fro Korea for various events and photoshoots, our LA Girl delighted us with a summery outfit at the Incheon Airport while heading to Bali, Indonesia.
Tiffany wore Topshop from head to toe with, the fiery red dress with animal prints doubtlessly corresponds with the hot weather in Bali. Completing this tropical look is a pair of Leather Platform Sandals with lazer cut details. To accent the black colour on the animal prints, 'The Girls who is On Fire' carried a black Chanel flap bag and a gold-studded-black bangle.
A round of applause for this radiant and sultry ensemble worn by Tiffany!