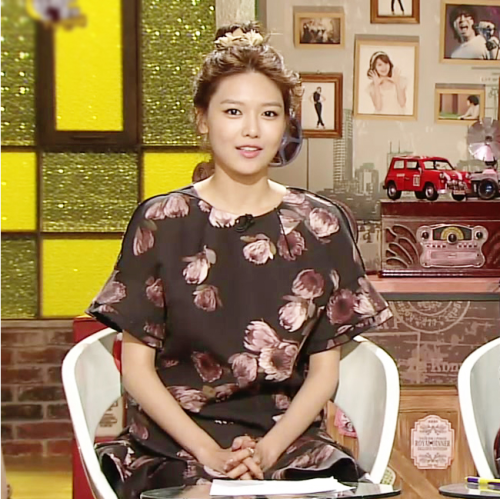 Strutting in wearing this week's Outfit of the Week is the very lovely Sooyoung!
On this week's SBS Midnight TV Entertainment, Sooyoung presented herself in a floral print matching ensemble courtesy of Ko So Young. While she was unable to show it for the majority of the broadcast, being in a stationary position, the skirt portion allowed her to once again showcase her famed legs, while the color scheme meshed very well with her slightly tan skin tone. Her hair was neatly done up in the back, and no other accessories were needed for her.
Congrats to Sooyoung!