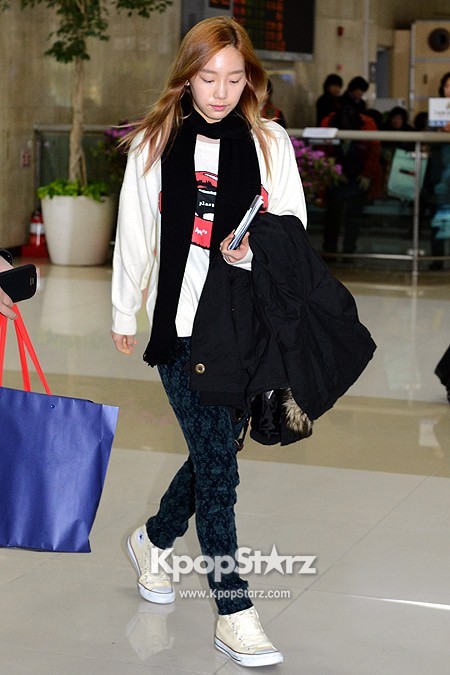 Despite their busy schedules, the ladies of SNSD never cease to turn even their airport travels into their own runways. This week, Taeyeon came away with the winning outfit, with this low-key ensemble.
Starting with her cream colored over-sized sweater, the soon-to-be-birthday girl donned an unusual pair of slim floral pants, no doubt one of the reasons she's referred to as an "ahjumma" by some. For footwear, unlike some of her fellow members who strut around in heels, flats or fashionable sneakers, Taeyeon opted for some high-top cream colored Converse, matching her similarly colored sweater. Accessory wise, she only donned a plain thick black scarf, forgoing glasses, bags and the like. Her light-blonde hair was left loose and straight, nothing out of the ordinary, though she was seen sporting a bun. Overall, while not striking in any way, it's minimalist approach did wonders for her, and earned her the nod.
Congrats Taeyeon, for winning Outfit of the Week…from the past week!