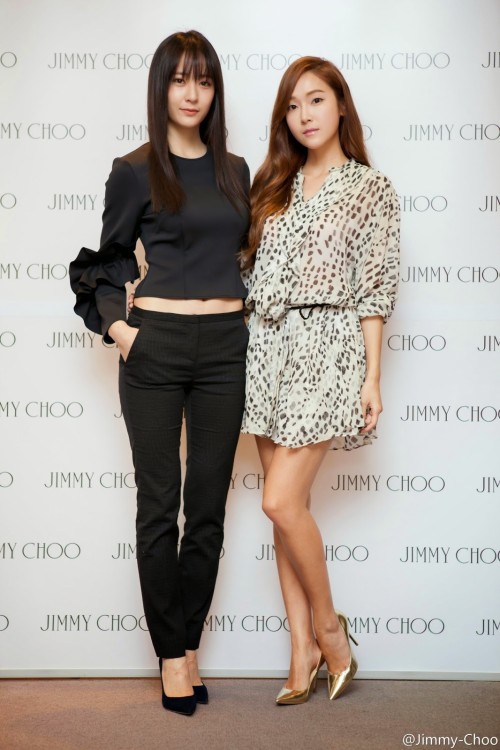 Holler~ Holler~Holler~ Hope you all had a fantastic weekend watching our lovely TaeTiSeo have their comeback, but switching it over to the fashion side, we had Jessica at the Jimmy Choo Lotte event capture your hearts, and your votes. Let's take a look at what made it such a good outfit!
As this was a Jimmy Choo event, it's no surprise that Jessica was decked out in some of his famous apparel. Her loose, geometric-print tunic dress was very light and airy, definitely a change of pace compared to Jessica's usual red carpet apparel of form-fitting dresses or pants.  She matched the dress with a pair of metallic gold heels, a Jimmy Choo staple, though they didn't quite allow her to match Krystal's height, they did their job in looking fabulous. And what would a MaoMao be without her hair? Well, no need to fret there, as her hair was beautifully straightened and parted, off-setting her sister's straight bangs look.
Congrats to Jessica for winning this week's Outfit of the Week, and thank you all for voting!
Image Credit: @Jimmy-Choo/Original Photographer