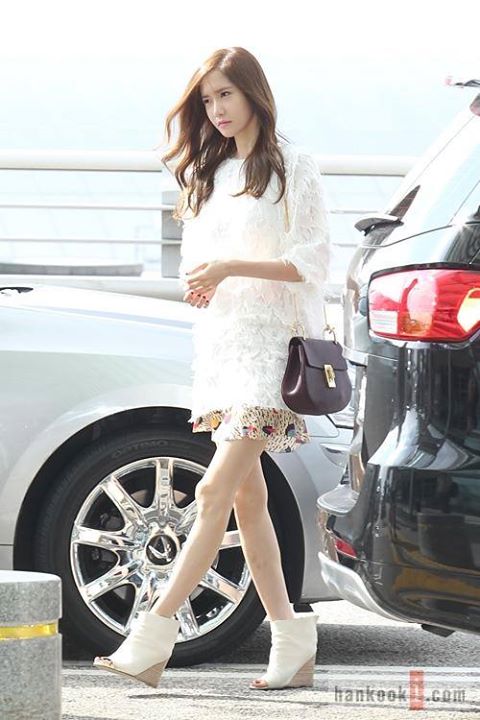 While many members had eye-catching outfits at Incheon this week, Yoona's apparently stood out the most to you readers, as she walked away with this week's honors!
"Exotic" would be the best way to describe her outfit. It definitely isn't something we're used to them wearing, and it's definitely something that screams "Fashionista~" when worn. The entire outfit is Chloé branded, sans the shoes, and is definitely what I'd call subtle product placement. The centerpiece, and the most eye catching, is definitely her top. The Fringed Viscose Jacquard Top is pure white, and it's ruffled pattern adds a hint of class without being too over-dressed. Her geometric shorts definitely give off a "skirt" vibe, and only add to the lengthy look of the ensemble, as well as accentuating Yoona's above-average height. To match the top, as matching the skirt would require some very odd designs, she donned a pair of covered wedges, whose canvas upper rose all the way to her calf. For accessories, another Chloé piece, she carried a leather shoulder bag.
Congrats to Yoona for winning this week, and thank you all for voting!
Image Credit: Hankooki