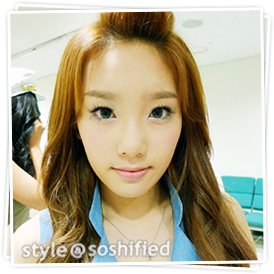 You might need:
Farouk CHI Flat Iron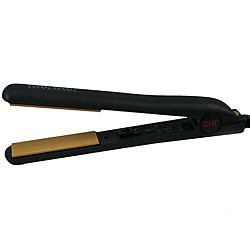 This iron replaces the Remington as my go-to iron for tutorials. It's very quick to heat up, and makes hair look silky soft, as well as being resistant to frizz. This will be used for the majority of the hair that isn't going into the "poof" on-top.
Click here to purchase.
L'oreal Ever Pure Frizz Free Serum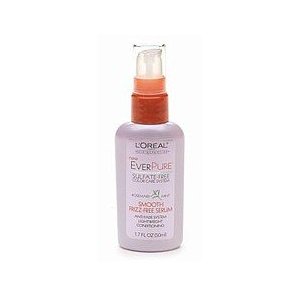 Still my go-to for keeping styled hair frizz free, and allows us to maintain Taeyeon's stable style.
Click here to purchase.
Round Brush
Bobby Pins
Hair Clip
Comb
Directions:
1. Start by dividing your hair up into sections, being sure to pin up the front & top part of your hair for the pompadour.Be sure to leave a clean break between sections, exposing some scalp.
2. For the side sections, using the Chi, straighten out the sides, being sure to gently indent and curl them inwards to achieve the slight wave Taeyeon has. Do this for the insides as well.
3. Apply L'oreal to the sides, being sure not to let the product weight down the hair too much.
4. To start the pompadour, tease the middle and front sections using the comb, being sure to get as much volume as possible.
5. Next, grouping all the teased hair from both sections, pull it back, being sure to get all the loose ends and fly-away strands out of your face.
6. Pull the hair  to the back of the crown of your head, and using the bobby pins and/or hairclip, pin the hair into place. If you want to achieve the height of Taeyeon's, or if you have short hair, you may need to use several to heighten and give the pompadour the "roll" structure seen.
7. Comb away any loose sections or stands, and apply L'oreal spray to the pompadour and outlying sections to give it a "clean-cut" look.