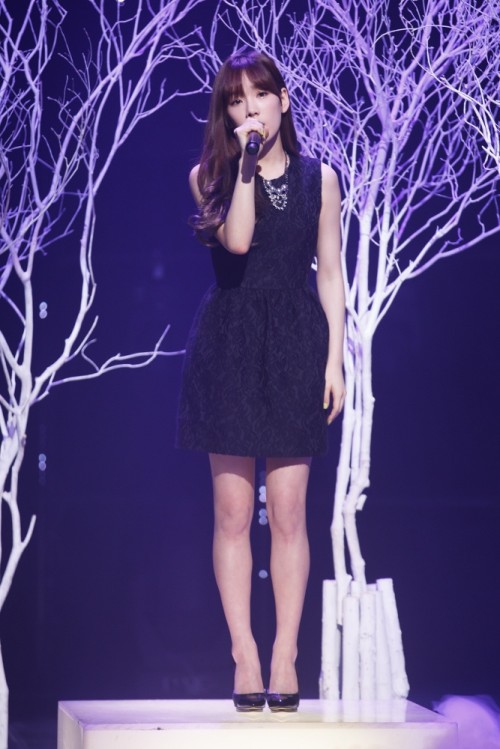 Last week, we had Yuri go 2-in-a-row, but this week voters decided it's all Taeyeon, and just in time for her birthday as well!
On-stage at last week's M.Net Countdown, Taeyeon showcased a simple but sophisticated ensemble as she and SHINee's Jonghyun charmed us with "Breath". Taeyeon was adorned with a navy blue dress, thigh-length mind you, and with a slight flair at the waist to accentuate her already tiny waist(and probably to try and make her look taller with the length). Around her neck hung a tiered necklace adorned with jewels and shimmers, adding to an otherwise "plain" outfit, and giving it some elegance. A pair of black pumps with nude soles finished off the ensemble.
Congrats Taeyeon, and happy early birthday!