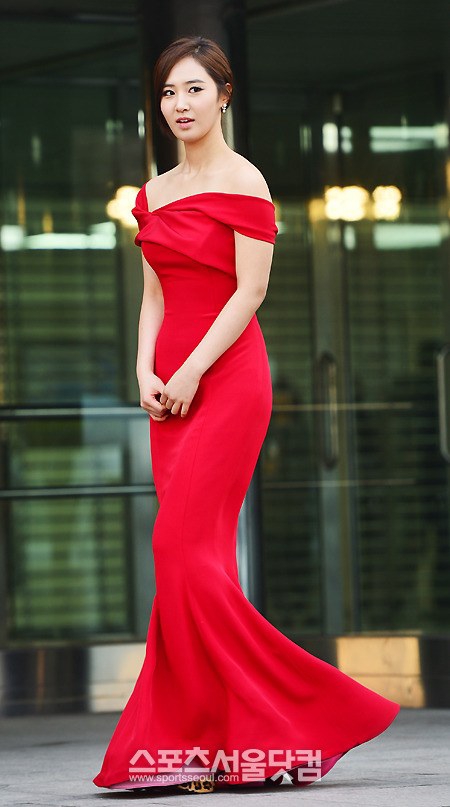 After some close voting, you guys decided that Yuri's beautiful red dress at the 3rd Gaon Chart awards was the winner for the week, and I'm all too happy to oblige with that.
Though she's typically seen wearing darker colors like navy blue or black at awards ceremonies, her stylist opted to put her out in red for the awards. No complaints there, after seeing what she picked out for her, I'd say give her a raise! The strapless dress she wore did nothing but accentuate and showcase her beautiful S-line and curves,  while leaving just enough to the imagination with it's cut to prevent it from being classless. There was no reason to add anything else to the outfit, and thankfully no shawls or coats made an appearance to damper it. Accessory wise, all that was seen was a pair of small diamond earrings, and her shoes, though barely visible, appear to be a pair of colorful leopard heels. Her hair was done up, leading to a very chic look overall.
Congrats to Yuri for winning this week, and thank you all for your votes!