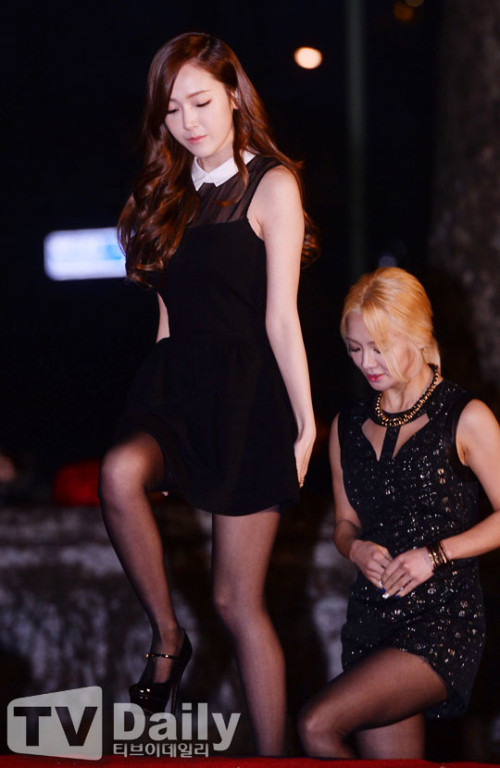 We asked, you voted, and the first winner of our new Outfit of the Week is…Jessica from the recent Seoul Music Awards!
As the theme for Girls' Generations' ensemble that night was "dark", it comes as no surprise that Jessica's outfit fit the scheme, being mostly black. What set her apart though was the fact her dress was accentuated by a white Peter Pan collar, which alongside it's sheer chest portion, allowed her to stand out amongst the members, as you guys have decided. This being an award show, no bags or glasses made an appearance, and she wore a simple pair of patent pumps to finish it off.
Congrats to Jessica for winning this week, and thank you all for voting!