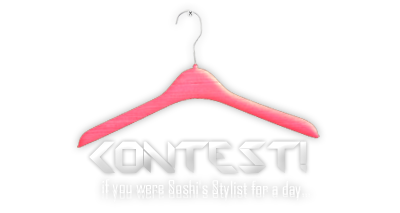 Hello everybody!
Soshified and Yesstyle are kindly giving away 2 $60 Yesstyle coupons to 2 lucky winners!
With that, let's start with the contest:
1. If you were Soshi's Stylist for a day what would you dress them in. In the day? In the afternoon? At night for a red carpet? What is your ideal concept for the girls, what would you name that concept? (You only have to choose one of them not all).
2. You have to link us to photos of clothes (top, dress, pants, shoes/heels etc…), or a drawing of what you would make them wear.
3. Give a brief/small explanation of why you would make them wear it.
Attention: We will not accept any entries with very provocative/revealing clothing choices in any way shape or form.
Those entries will be automatically disqualified, remember the girl's are human too.
That is all.
You may enter this contest by submitting all 3 steps mentioned above with your name, and e-mail by leaving a reply to this post or sending an e-mail to style@soshified.com
This contest closes on October 19, 2010 at 11:59 pm EST and contest winners will be chosen by staff and announced on October 21, 2010.