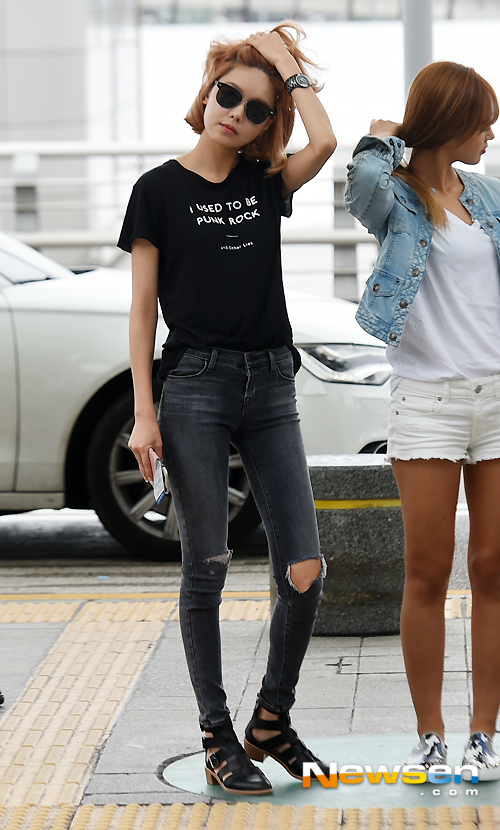 It will come as no surprise that this week's OTW winner is our model Sooyoung, who took away the honour with a simple t-shirt and jeans combination.
At the Incheon airport, Sooyoung wore a sheer black t-shirt with a slim fit distressed jeans. To spice up her unornamented outfit, she tugged in the front of her t-shirt plus a silver watch. The key that made her stand out would be her black gladiator sandals, which makes her outfit more masculine and it goes well with her lean, long legs. Oh yes, and not to mention Sooyoung oppa's gaze that could pierce through her sunglasses, and her occasional hair flips.
Congratulations to our Sooyoung oppa! Let's see what kind of surprises SNSD will bring to us next time.