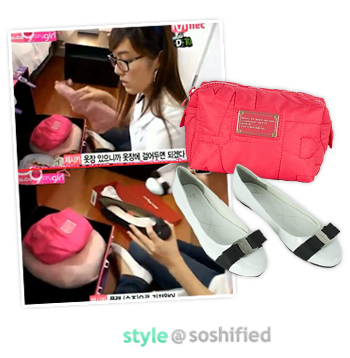 Review on Salvatore Ferragamo Varina Ballerina Flats as seen with Jessica.
Well, I must say that this is my all time favorite- the Salvatore Ferragamo Varina Ballerina Flats.These flats are absolutely amazing for any occasion, they're suitable for a casual trip to the mall or even a date at a fancy restaurant. I had never been too big a fan of Ferragamo, until these shoes blew my mind (excuse the exaggeration). There are also many designs so you can take a look here.
They're very comfortable and give great foot support which is necessary in every shoe. Also, these shoes are elegant and classy and can match almost any outfit. Not only that, they are also durable and sturdy as mine have lasted since about a year and a half ago and they still look lovely.
However, like every other shoe out there, these shoes need to be broken in. On the bright side, i think it's all worth it. Also, these shoes are really quite pricey, but i feel that they are a good investment, considering how long they last.
All in all, I feel that these are a fantastic pair of shoes and i can understand why Jessica would use them. They suit anybody's style and are versatile. Although they have some drawbacks, i do think that they are still worth it.
Rating: 4.5/5