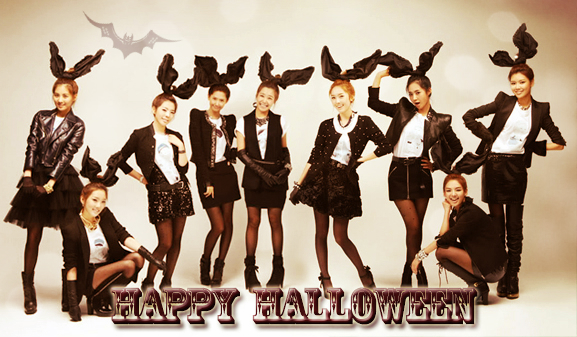 Halloween is coming soon! Still haven't figured out what outfits to wear to trick-or-treating? Try these soshi-inspired looks. Whether you are being an evil villain or a cute princess, our new seasonal series will cater any styles you can think of!
Click Read More to see the Paparazzi tutorial!
Check out these adorable pink looks from the Ceci Magazine August issue by Susil.
Want to be glamorous and twinkle in the party? Try the twinkle looks by Migee!
Not a fan of glamorous or cute looks? Try the marine looks from Audrey.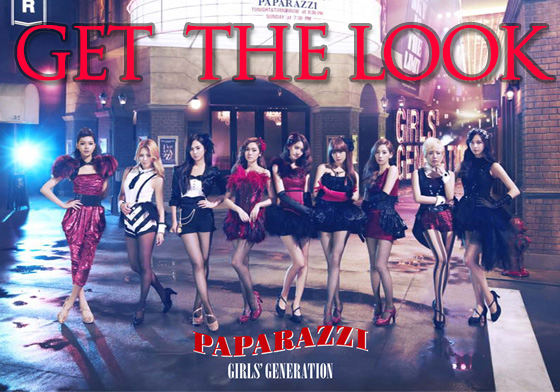 OOHLALALA! Get the glamorous, elegant look from Paparazzi! Tired after a whole day of trick-or-treating? Try the 'park' looks for casual but chic styles.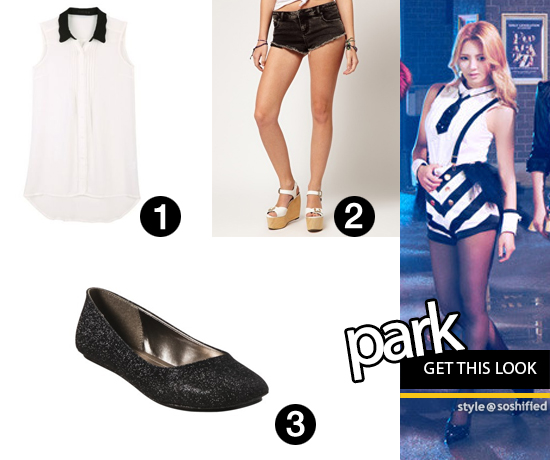 1. Sheinside: White Lapel Sleeveless Pleated Polyester Shirt @ sheinside.com $36.64 
2. ASOS: Extreme Denim Hot Pant in Black @ asos.com $17.25
3. Mossimo Supply Co. Odell: Glitter Ballet Flats – Black @ target.com $14.99 
Total cost: $68.88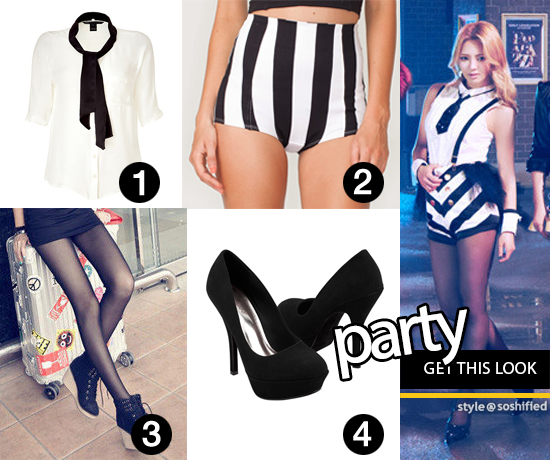 1. Marc by Marc Jacobs: Cream/Black Silk Top @ stylebop.com ~$171
2. Motel: Hilly Hot Pant in Black and White Stripe @ motel.com $32
3. Puffy: Tights @ yesstyle.com $10.80
4. Bamboo: Dash Velvet Womens Shoes @ tillys.com $26.24
Total cost: $240.04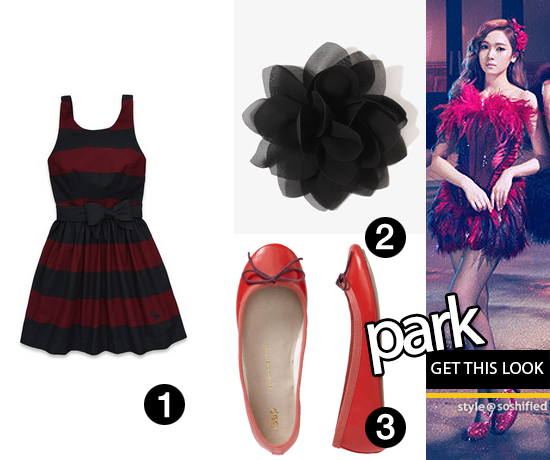 1. Abercrombie & Fitch: Morgan Dress @ abercrombie.com $39
2. Forever 21: Chiffon Rosette Hair Clip @ forever21.com $1.80
3. Gap: Leather Ballet Flast @ gap.com $39.95
Total cost: $80.75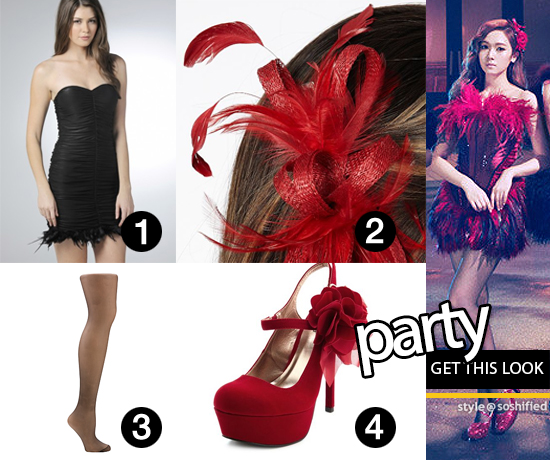 1. AX Paris: Slinky Ruched Strapless Dress @ axparis.co.uk $16 
2. Debenhams: Red loop & feather hair clip fascinator @ debenhams.com ~$22
3. John Lewis: Denier Ladder Resistant Tights @ johnlewis.com ~$5
4. Charlotte Russe: Velvet Blossom Mary Jane Pumps @ charlotterusse.com $35.50 
Total cost: $78.50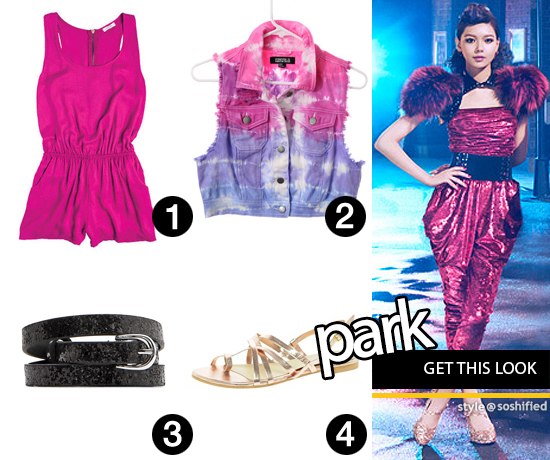 1. Delias: Solid Romper @ delias.com $14.99
2. Kaleidoscope Eyes: Colorful Denim Tie Dye Dyed Vest Jacket @ etsy.com $80
3. Mango: Glitter Thin Belt @ mango.com ~$11
4. Faith Jude: Metallic Flat Sandal @ asos.com $29.32
Total: $135.31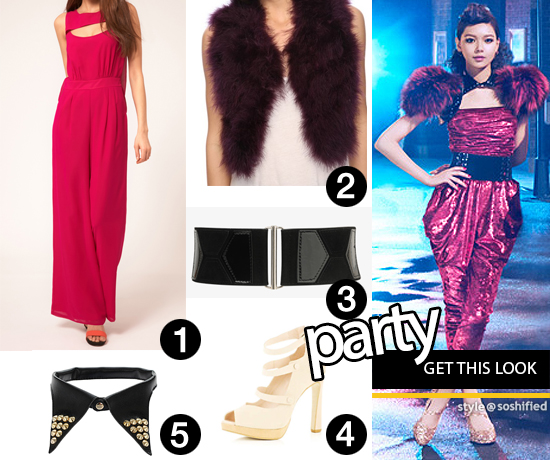 1. ASOS: Jumpsuit With Drape Back @ asos.com $21.56
2. Forever21: Cropped Feather Jacket @ forever21.com $32.80
3. Forever 21: Geo Patch Waist Belt @ forever21.com $8.80
4. River Island: Light pink peep toe strap shoes @ riverisland.com ~$40
5. Top Shop: Spike End Collar Necklace @ topshop.com $40
Total: $143.16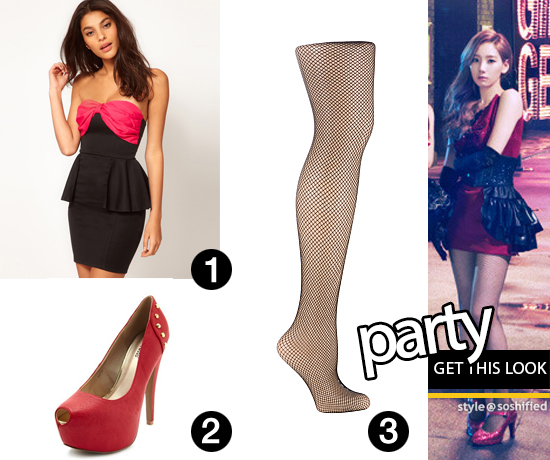 1. Paprika: Bow Front Peplum Dress @ asos.com $28.46
2. Charlotte Russe: Studded-back Keyhole Pump @ charlotterusse.com $38.50 
3. John Lewis: Levante Matte Finish Fishnet Tights @ johnlewis.com ~$12 
Total: $78.96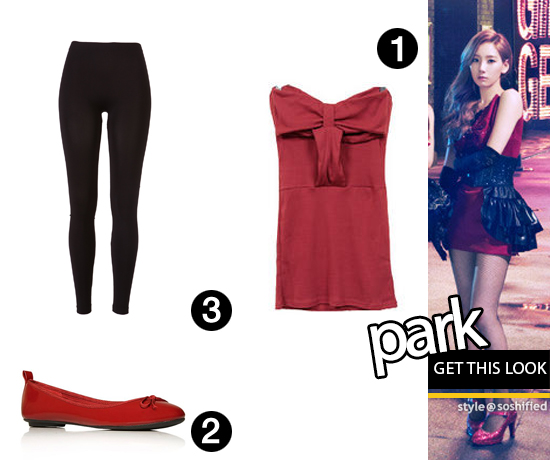 1. Kiwi Shop: Bow-Front Tube Dress @ yesstyle.com $18
2. Debenhams: Red Lola 2 Flat shoes @ debenhams.com ~$20 
3. Fashion Union: Black Footless Tights @ fashionunion.com ~$3 
Total: $41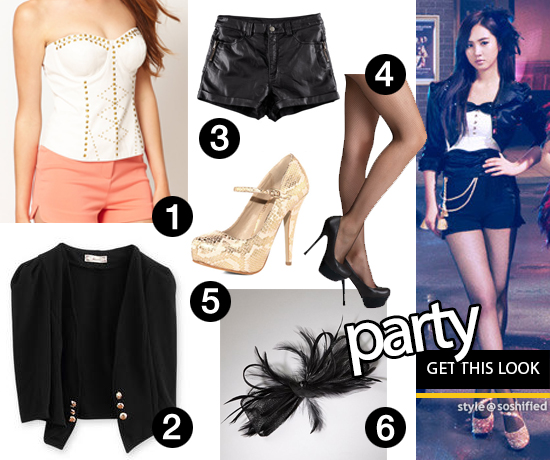 1. Lipsy: Studded Corset Top @ asos.com $31.04 
2. Maymaylu Dreams: Puff-Sleeve Blazer @ yesstyle.com $25.20
3. H&M: Shorts @ hm.com $24.95
4. Bebe: Fishnet Tights @ bebe.com $10.00
5. Dorothy Perkins: Gold snake bar court shoes @ dorothyperkins.com $21 
6. Debenhams: Black gem hair clip @ debenhams.com ~$14
Total: $126.19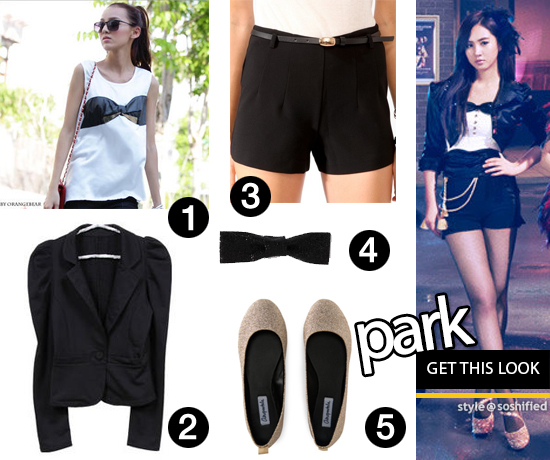 1. Orange Bear: Bow-Accent Asymmetric-Hem Tank Top @ yesstyle.com $15.40 
2. Kiwi Shop: Puff-Sleeve One-Button Cropped Blazer @ yesstyle.com $27.00 
3. Forever 21: High-Waisted Shorts w/ Belt @ forever21.com $17.80
4. Forever 21: Glittered Bow Hair Clips @ forever21.com $1.80
5. Aeropostale: Glitter ballet flat @ aeropostale.com $12.99
Total: $74.99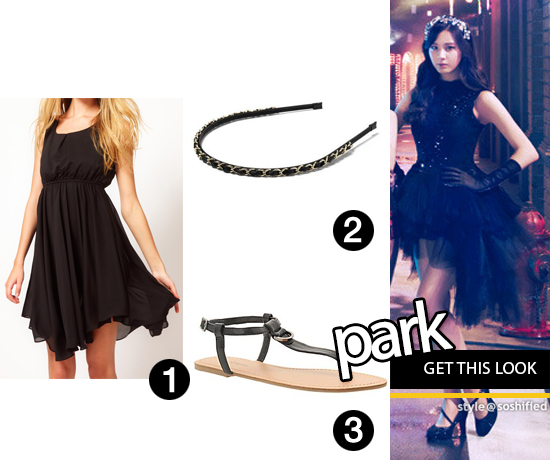 1. Le Ciel: Hi Low Dress @ asos.com $49.25
2. Banana Republic: Ribbon chain headband @ bananarepublic.gap.com $25
3. Debenhams: Black flat fine strapped sandals @ debenhams.com ~$17
Total: $91.25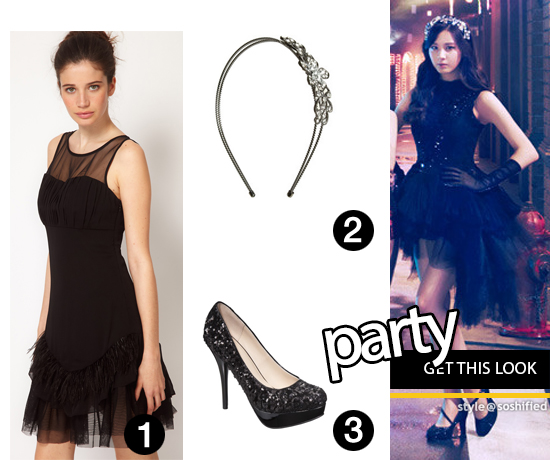 1. Vero Moda: Mesh Panel Dress With Feather Detail @ asos.com $43.98
2. Wet Seal: Flower Vine Metal Headband @ wetseal.com $7.50
3. Mossimo:  Paisley Sequin Black Pump @ target.com $14.99
Total: $66.47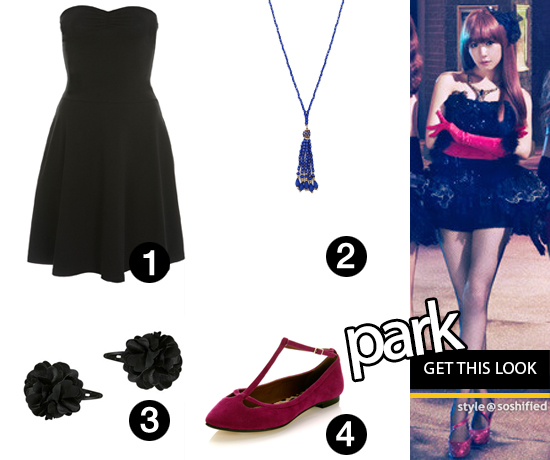 1. Miss Selfridge: Bandeau Skater Dress @ misselfridge.com ~$16
2. Bauble Bar: Blue Tassel Pendant @ baublebar.com $24
3. Wet Seal: Six On Leopard Flower Clips @ wetseal.com $5.50
4. Miss Selfridge: Elsie Pink pointed T-bar Flat @ misselfridge.com ~$20
Total: $65.5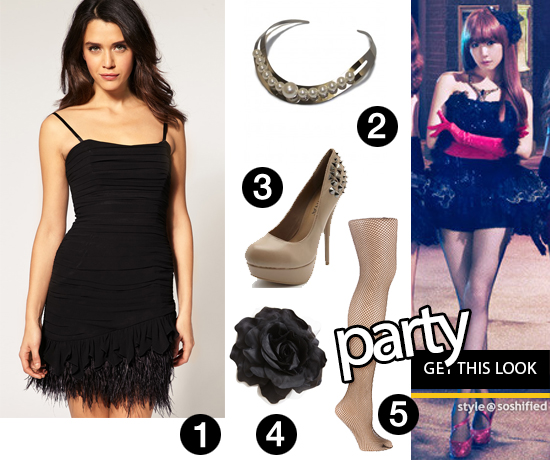 1. Lipsy: VIP Chiffon Bandeau Dress With Feather Hem @ asos.com $52.77
2. Rare Jewellery: Structured Pearl Embellished Collar @ rarelondon.com ~$12
3. Charlotte Russe: Studded-Back Platform pump @ charlotterusse.com $42.50
4. Bardot: Oversize Rose Clip @ bardot.com.au $5
5.John Lewis: Levante Matte Finish Fishnet Tights @ johnlewis.com ~$12
 Total: $124.27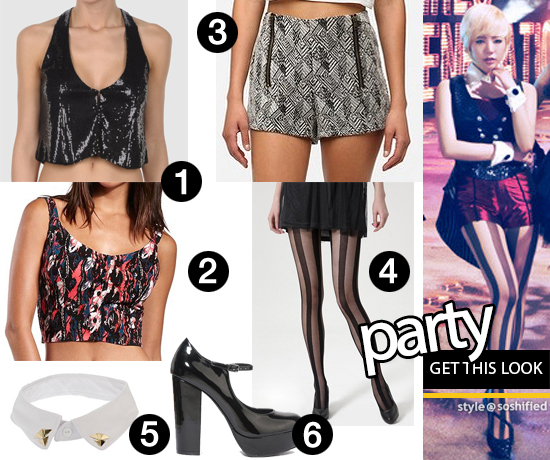 1. TER DE CARACTÈRE: Top @ yoox.com $22
2. Charlotte Russe: Button-down Crop top @ charlotterusse.com $19.99
3. Urban Outfitters: Lucca Couture Front Zip Pin-Up Short @ urbanoutfitters.com $9.99
4. Romwe: Contrast Stripes Black Tights @ romwe.com $17.99
5. Topshop: Fabric Stud Collar @ topshop.com $15
6. Forever 21: Patent Platform Mary Janes @ forever21.com $22.80
Total: $107.77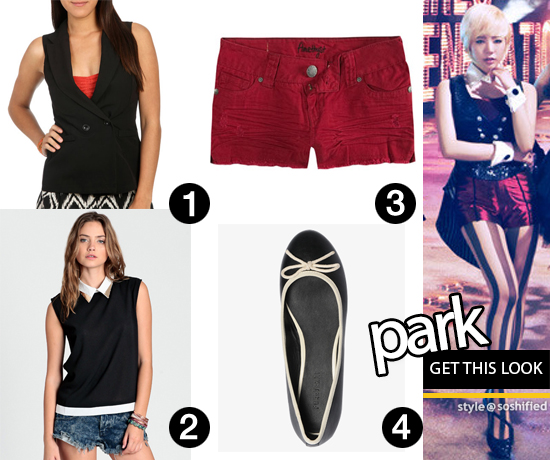 1. Wet Seal: Double Breasted Sleeveless Vest @ wetseal.com $14.99
2. Thread Sence: Rising Star Metal Collar Top @ threadsence.com $36
3. AMETHYST: JEANS Raw Edge Womens Denim Shorts @ tillys.com $10.47
4. Forever 21: Faux Leather Bow Ballet Flats @ forever21.com $19.80
Total: $81.26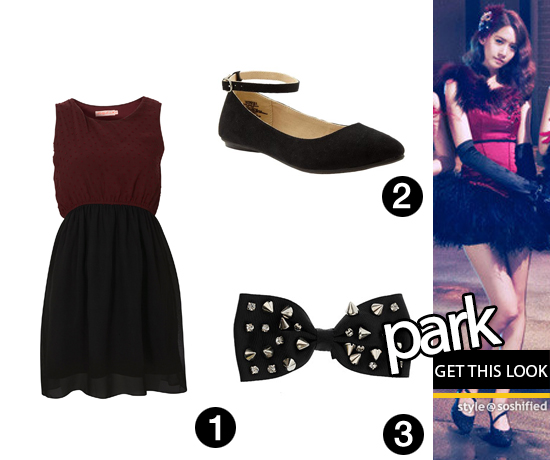 1. Topshop: BabyDoll Chiffon Dress @ topshop.com $25
2. Old Navy: Women's Sueded Ankle-Strap Flats @ oldnavy.gap.com $24.94
3. Miss Selfridge: Black Mix Studio Bow @ missselfridge.com ~$5
Total: $54.94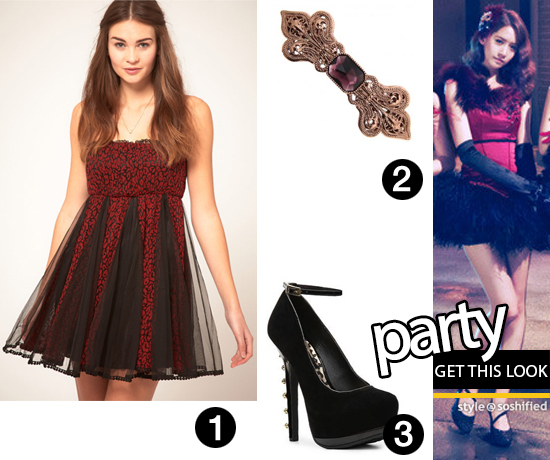 1. Mina: Animal Bandeau Dress @ asos.com $18.47 
2. 1928 Jewelry: Fleur de Lys Purple Jewel Hair Barrette @ 1928.com $14
3. Dollhouse: Notorious Pump @ dsw.com $44.95
Total: $77.42