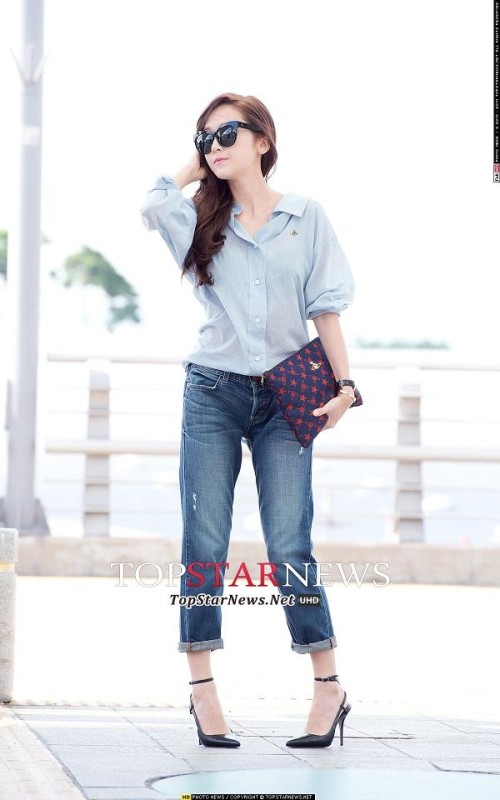 Sorry for the delay everyone! KCON was a blast, and took a lot out of me, and if any of you went, I hope you had a blast! I'm sure Jessica would have loved to know she had won for the week, but maybe another time I'll get to say that!
The newly minted CEO of Blanc strutted out of Incheon in a fabulous summer get-up. She started with a light blue Oxford top, which thankfully was  not sheer enough to be see-through. Unlike previous variations, she opted to tuck in her shirt, rather than opting for the "oversized" look that's usually sported by ladies these days. A lightly distressed pair of cropped jeans sat upon her waist, and she further cropped them by rolling up the ends to show the selvage. Though she's not quite 220cm, her tall Alexander Wang pumps certainly gave her some help getting close to it.  She clutched a Vivienne Westwood pouch, and, surprise surprise, a pair of her own Blanc sunglasses.
Congrats to Jessica for winning outfit of the week, and thank you all for voting!
Image credit: Topstar News