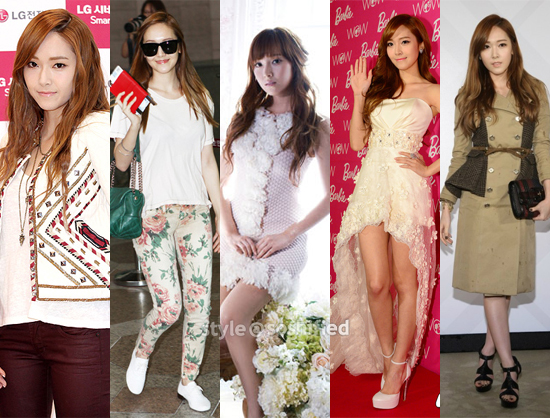 Though Jessica's famous laziness makes her the butt of many jokes, the Ice Princess is no slouch when it comes to fashion, and her numerous fashion spreads and outfits led to her winning Most Viewed for the second year in a row.
This year, we saw Jessica fabulously strut her stuff in spreads for Coming Step as well as Dazed and Confused, always bringing with her an aura of charm and grace. She never seemed to have a misstep style-wise, be it on while strutting the red carpet for their numerous award ceremonies or just briskly walking through an airport terminal on her way to another busy schedule.
In addition to her keen fashion sense, she also never fell victim to the "bad hair days" that plagued members such as Sunny (I'm not even sure what color her hair is at this time of writing) or Hyoyeon (finally got a good Stylist, after having a rocky year with outfits), with her style of choice being loosely curled and its length being characterized as long.
No doubt, it was her ability to excel in areas such as these that led to her personal articles garnering the most views on this site. Congrats to Jessica for her 2nd year with the title!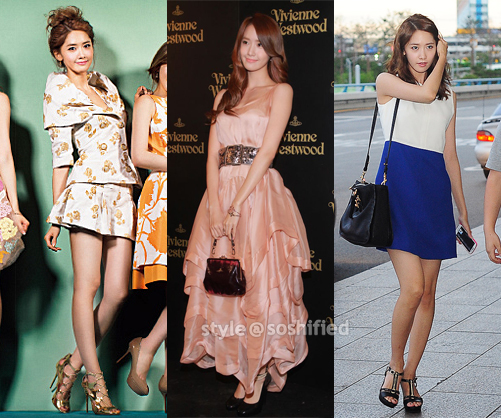 In 2nd place, the doe-eyed angel Yoona made her presence known with a large amount of views on the site. Though widely known as the designated "visual" of the group, the position is a well-deserved one, as our deer Yoona showed off a mature sense of modeling, notably in Harper's Bazaar, where she took on a dark, brooding aura that almost seemed to channel "Run Devil Run" in it's choice of style.
In addition, her various promotional appearances for "Love Rain" as well as her frequent choice as a model/sponsor for products such as Innisfree. Much like Jessica, she also did not encounter any grievous missteps when it came to fashion and hair, which no doubt, led to her also amassing a large amount of views.