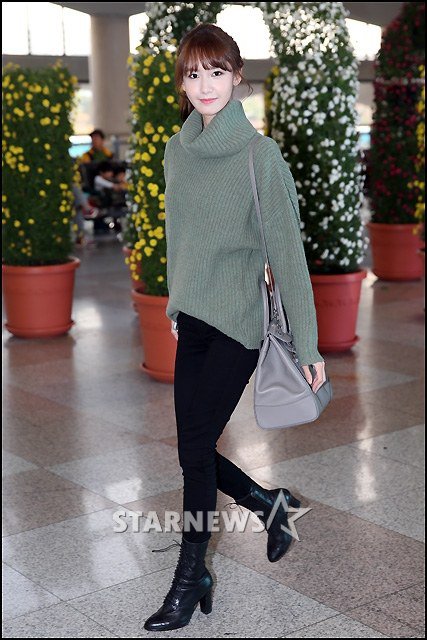 With SNSD showing up in various fashion events and traveling around for various appearances, this uncomplicated yet flexible combination of sweater and jeans won voters' heart.
 Yoona took quite a different approach for this winter it item — the sweater, which differed from the shorts-and-sweater ensemble that Seohyun wore last week. To add her own touch on this ensemble, she slipped the front part of her military green turtleneck sweater into her jeans, exposing her the silhouette of her lower waist and thighs. What's more, she adorned a pair of black boots with a slightly oversized leather bag. The whole atmosphere of her look is casual and relaxing as  Yoona had her hair tied up.
Congratulations to Yoona and let's continue to vote for more OTWs for the next week!