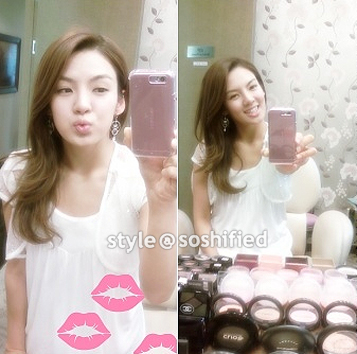 Review on MAC Mineralized Skinfinish Natural Powder as seen with Hyoyeon
Talking about make-up, MAC is probably one of the best make-up brands on earth and it's my personal favorite. They have nice eyeshadows, lipsticks, and of course powders. I've been using MAC powder (mostly the natural ones) since 2 years ago until now. It fits me because whenever my face becomes oily, specially doing outdoor activities, this powder keeps my face fine plus shine-free. I've compared this with another loose powder. In the same time, this powder doesn't make your skin damaged because it gives you mineral.
This powder is a great choice if you want to put natural make-up while doing your daily activities. It's natural, smooth and good for your skin.
Rating: 4/5 stars.