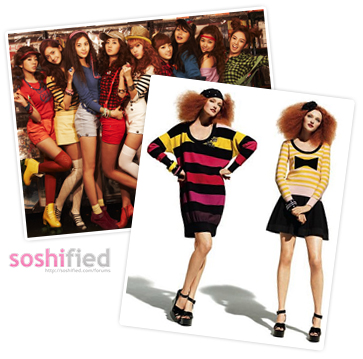 Sonia Rykiel for H&M: Spring 2010 Collection
The 2010 runways saw the return of 80's fashion. From the bodacious hair, to the brightest brights, and the stripes. SNSD stayed true to the magic of the 80s in Oh! The season of Spring focus on the bold color stripes (Sonia Rykiel), and bright shorts to accentuate their lovely legs.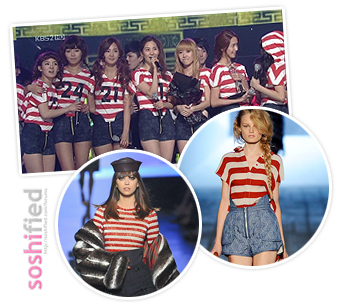 Jean-Paul Gaultier: Fall 2009 Couture
Alexander Wang: Ready to Wear Spring 2010 Collection
Another faucet of the 80s fashion was the fun sports look. One of the first OH! outfits was inspired by Alexander Wang's piece emphasized the sport theme with the member's favorite numbers printed on the front.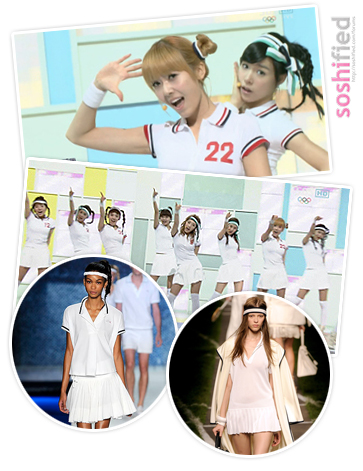 Hermes: Spring 2010 Collection
Lacoste: Spring 2010 Collection
Wearing pleated tennis skirts, with polo shirts, the girl's outfits followed the sport trend on the 2010 Spring runways. Not only did they manage the look effortlessly, the outfits complimented the bright, bubbly song OH!.