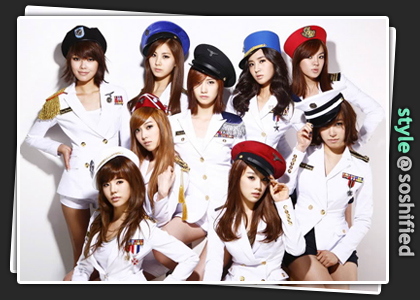 Your wish of Angelic Whites has been granted!
We asked what your wish was for the next Get This Look :Genie concept and the Angelic Whites was voted the most thanks to our readers.
Wearing a pure white jacket/blazer with shorts and heels adhere's for a more  girly touch and by adding on extras such as a captains hat, shoulder badges, and a few patches these will give off a more military and marine feel similar to Girls' Generation in their very many Genie performances. Whether you want to rock the genie look out with your friends through cosplay, or to cover the girls' outfit for a dance video or competition this is the article for you!