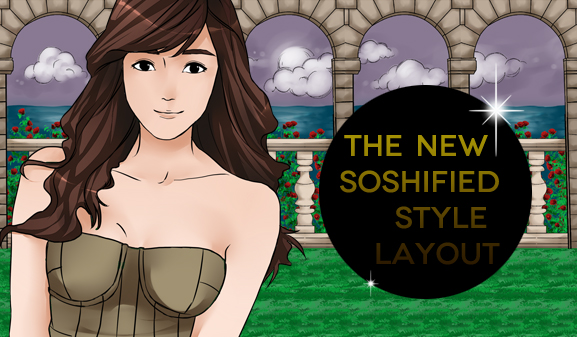 Soshified's sub-site Soshi Style recently turned 3 years old (09 September 2009)! Since all good things come in threes, we also proudly present Soshi Style's third layout!
The Header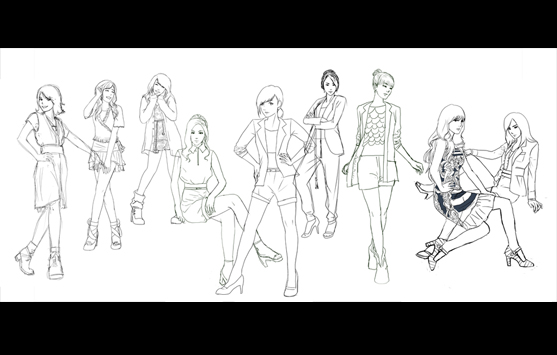 This layout has been in the workshop for a long time as we aimed to make the header a little bit more special, we would like to give a big thanks to Kowan who delivered amazing initial sketches for the header.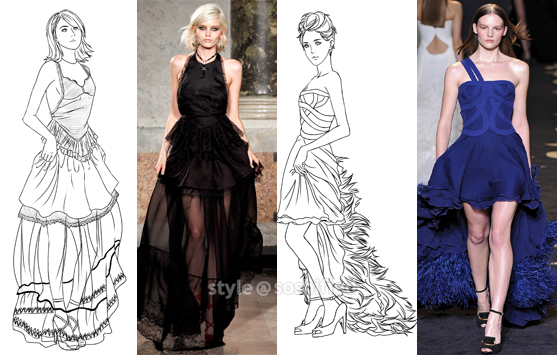 The header which was a major focal point of the layout was comprised of hard work from roovette12 who sketched the girls wearing various beautiful pieces from a variety of high fashion collections,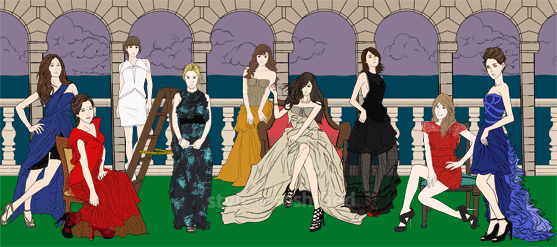 rainca, whose tremendous hard work with line-art and coloring brought the girls and scenic background to life.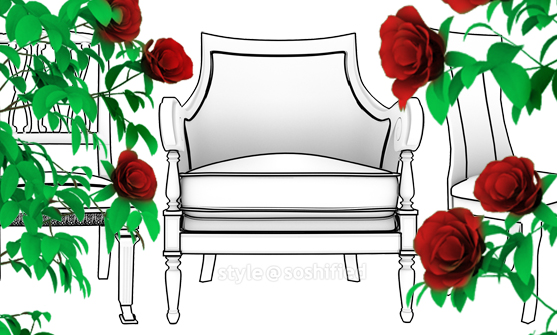 The header and background design of course needed some finishing touches with Kpop808Watcher's amazing 3D work with ornate chairs and rose bushes which adorn the edges and footer of the page.
Features
With every new layout there is always cool new features, a major thanks goes to our wonderful Tech admins, Gray and Leddy who worked diligently on coding the web design.

With the introduction of the top side-bar, we have now minimized the need to scroll down constantly and/or to click on the next page to avoid pinned threads you have already seen, making your site experience a bit more productive and enjoyable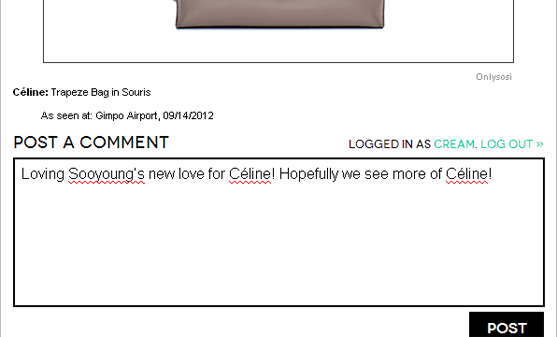 You no longer have to fill out those pesky fields to comment on posts on the site anymore! We have at last introduced the function where if you are logged into your Soshified forum account, you can comment on the site using your forum account! Efficient and effective!

We are all busy people and sometimes as much as we want to drop a comment to say how much we LOVE an outfit or item or why we loathe how an outfit looks we simply don't have the time. So we have introduced a new little feature for those who are a little bit shy or busy to drop a comment to instead just click to express their love or hate for what is featured in a post.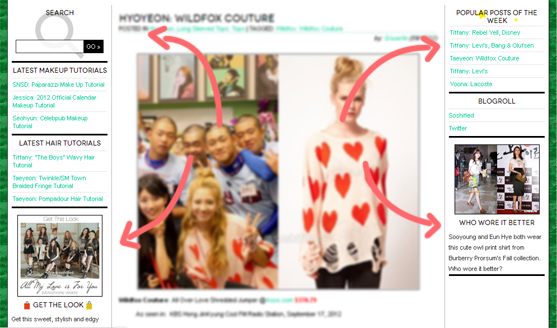 Keep track of the latest tutorials and polls on the site along with the hottest fashion posts of the week with our up to date sidebars!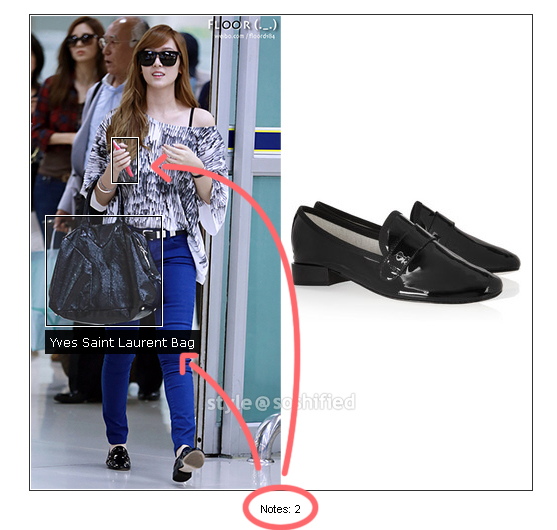 And our last function which some of you are aware of and some of you are not, we have Notes! If you see the label 'Notes' underneath images then it means you can hover over the image and it will tell you what item is also seen in the image. By clicking on the highlighted areas, it will lead you to the post where the item was first seen with the member.