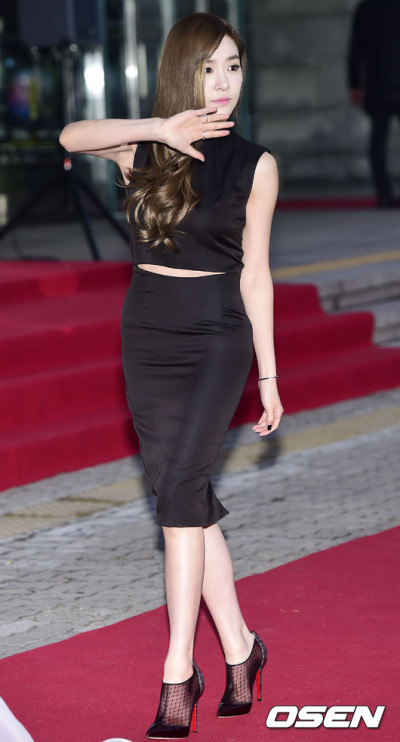 Hello everyone! Sorry for the gap between OOTW's, but we're back with another good outfit for you all! This week's winner, by quite a decent margin, was Tiffany's black ensemble from the recent Seoul Music Awards. Let's take a closer look at it!
While her fellow members Seohyun and Taeyeon had their outfits accented by either a white shawl or train, Tiffany's instead went for almost strictly black, with very little color to it. Her outfit was a cropped satin bodycon dress, which did an excellent job of showing off and hugging every inch of her curves. The black continued with a pair of lacy black heels of a decent height, though not quite enough to make her as tall as Seohyun. The heels did showcase the fleeting amount of color in the ensemble, having a sequined backside to the heel portion. No accessories were worn, nor carried, and her hair was beautifully curled at the tips and done to the right.
Congratulations to Tiffany for winning Outfit of the Week, and thank you all for voting!
Photo credit: OSEN