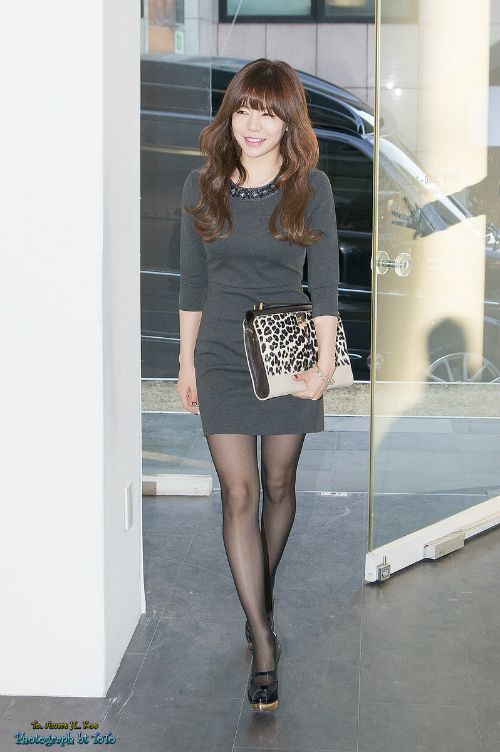 After 2 weeks of nearly-zero-appearance, this week we managed to gather 3 outfits and our recipient of OTW is Sunny!
Still remember Sunny had pixie short hair during the promotion of 'The Boys' (and I am sure all of you guys are waiting for GG's another comeback) and how you gasped in awe when you saw those teasers leaked out? It had already been 2 years and our blonde Sunny had grown her hair and became a brunette, her flowy, loosely curled and blunt bangs gained much attention at the Furla S/S Presentation.
Sunny shined from head to toe in a figure hugging dress which perfectly presents her curve and the neckline of the monotone dress had gem embellishments. Down to her feet, Sunny adorned a pair of peep-toe heels with gold soles, adding a feminine touch to the outfit. How could this outfit be complete without a vibrant leopard clutch from Furla?
Give a round of applause to Sunny and remember to continue to vote in next week's OTW!