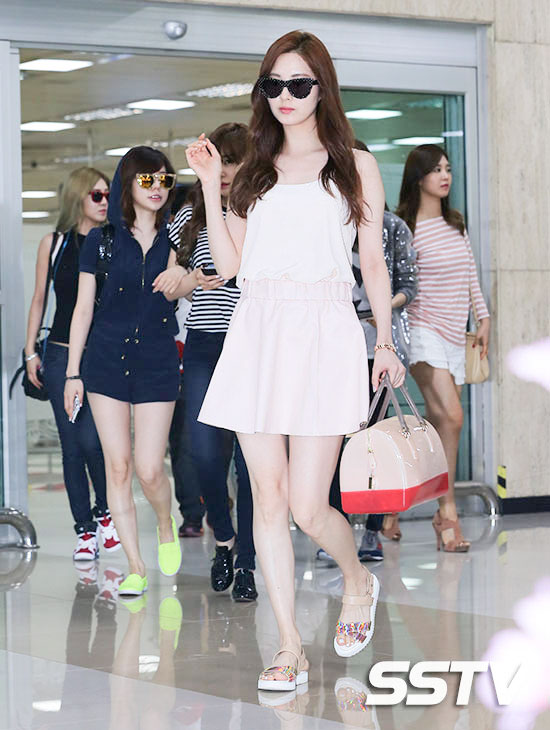 It seems like the birthday festivities for Seohyun isn't over yet because Soshified Style is glad to gift her second consecutive Outfit of the Week!
Winning with a lead of 30 votes, our readers and our team agreed that Seohyun's minimalistic going-home outfit deserves the prize.
Along with her creamy complexion, she wore a palette of monochromatic neutrals which is very easy on the eyes. Even though it may seem like she forewent the vibrant colors, she didn't skip the accents to her outfit. She dressed up her cami and skirt with a pair of platform sandals with iridescent straps. Finally, she carried her Candy bag by Furla and thanks to the red detailing on the bag, the outfit got a pop of color – something very much needed in a neutral and basic getup.
If Seohyun keeps this up, she might be able to snatch Jessica's crown as queen of the Outfit of the Weeks. But let's not get ahead of ourselves and stay tuned for next week's winner!