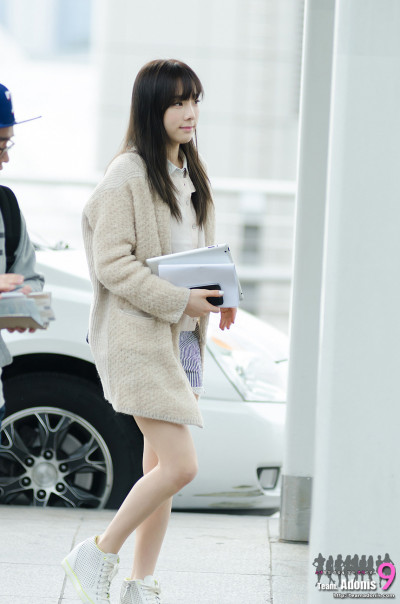 After quite the streak, Jessica has finally been dethroned as the Outfit of the Week queen by none other than Taeyeon, in an outfit she showcased on her way to Thailand.
"Milky white" was the tone of the ensemble to say the least. Each piece complimented Taeyeon's famous skin accordingly. She started with a cream colored collared shirt, buttoned up fully, with an over sized cardigan draped over her petite frame. Going down, she added a pair of white-striped shorts, which gave is a hint of prep and posh, and also accentuated her shapely, though short, legs. Lastly, a pair of white wedge sneakers finished off the outfit, and she added a black clutch bag. She wore her hair down and straight, and surprisingly did not opt for sunglasses.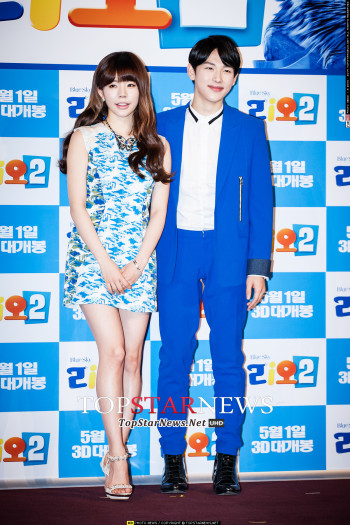 However, we couldn't finish off this post without talking about Sunny's amazing outfit at the "Rio 2″ premiere. A blue and white floral mini dress was the centerpiece, and only piece in a sense, and it looked amazing on her. She wore some studded wedge heels, studded of all things, and a butterfly necklace. Lastly, her hair was beautifully waved and let down, a real stunner to say the least.
Congrats to Taeyeon for winning the poll, and Sunny for winning the Stylist nod!
Credit: Team Adonis and TopStar News