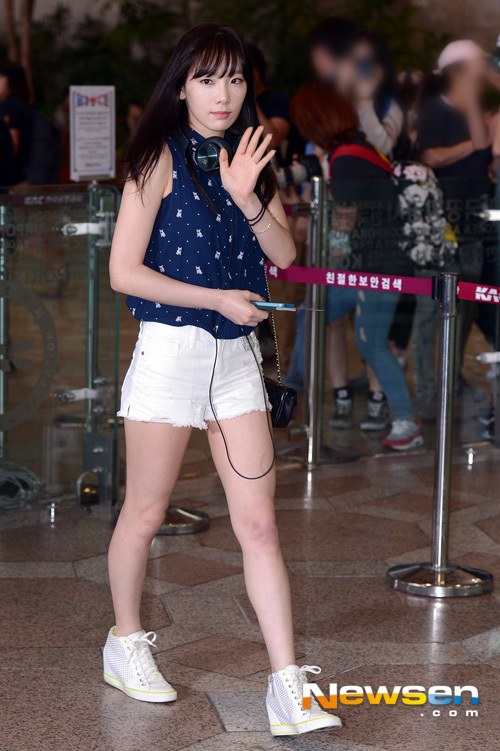 A week has passed after all the hustle and bustle at the airport. Unfortunately, Jessica couldn't continue her winning streak of OTW and her prize was snatched way by Taeyeon, who strutted in confidence with her outfit at the Gimpo Airport.
Taeyeon stylized herself with a summer casual look, showing up in white shorts and a printed-navy sleeveless shirt. Instead of hiding her face with her hair or had her face covered with shades, she was glinting with her bare face and a few trace of eyeliners. Taeyeon demonstrated the summer-relaxing-chill mood with a pair of wedge sneakers with laser cutouts some cool black Bang & Olufsen Headphones and a small Chanel bag. Our summer-ready Taeyeon even waved to the camera, say Cheese!
Thanks for your vote and we hope to see more OTWs worn by different members!