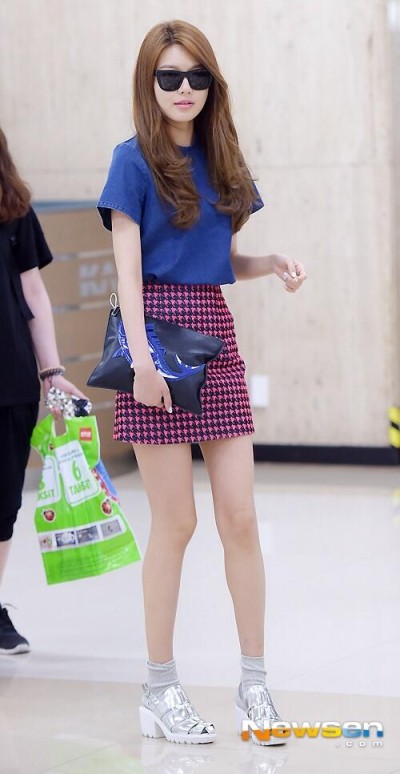 This week, the final vote ending up being between Sooyoung and…Sooyoung! While she had 2 very nice outfits, you the readers decided it was her airport style at Gimpo was the better of the 2, and we're here to talk about what made it so good!
Sooyoung started with a loose denim top, an unusual but fashionable choice these days, especially coming into the warmer months, and she made the smart move of not pairing denim with denim. Instead, she paired it with a high waisted black-and-pink geometric  skirt, whose calf-length terminus allowed her legs to be on full display, much to the delight of her fans. Her shoes were a bit of an oddity: wedge's with a chunky sandal design, in neon silver, and even matching silver socks to go alongside it. Her accessories consisted of her Kenzo leather bag and her Ray Ban's.
Congrats to Sooyoung for winning, and as always, thank you all for voting!
Image Credit: Newsen