This month not only do we celebrate Girls' Generation 6th anniversary as a group, we also celebrate their growing relationship with Chanel in these 5 exclusive articles!
From photo shoots and red-carpet appearances, to and airport sightings and more, we'd like to take the time to revisit one of our favorite fashion pairings this week! Take a trip down memory lane (but keep your credit card handy), as you journey through our interactive timeline below.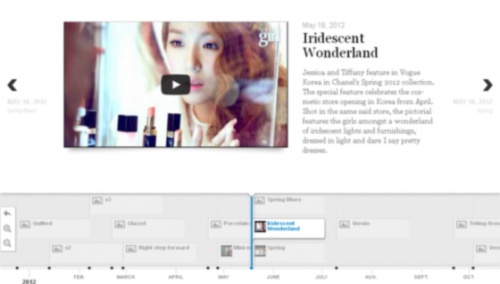 Next week we take a look into the aesthetic appeal of Chanel products and the increased sightings of Chanel merchandise over the past 3 years. Stay tuned!