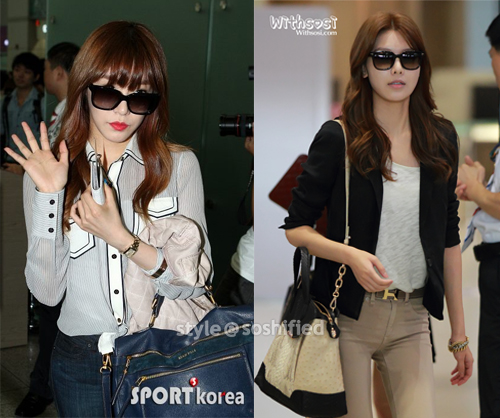 For this week's outfit of week, there were immense competition as the girls displayed various gorgeous looks in different styles rocking the airport. After rounds of discussion, we decided the winners of this wearête be Tiffany and Sooyoung.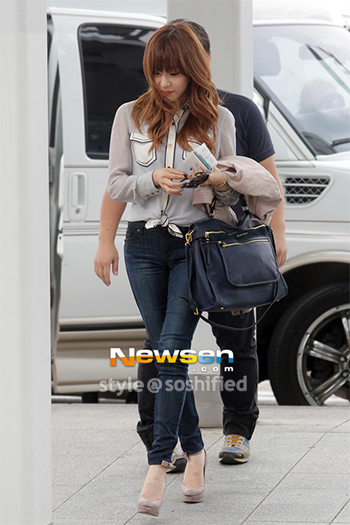 Tiffany was the image of classic beauty with her rose-red lips contrasting against her white complexion, resembling a modern  day Snow White. Pairing a Tory Burch white blouse with a pair of jeans and nude heels, this look is simple yet chic. Tiffany had her hair slightly curled making her look modest yet vintage.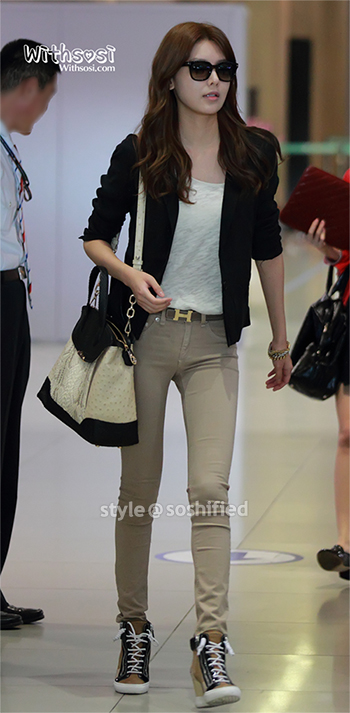 With Autumn just around the corner, Sooyoung was styled in a black blazer with plain grey-white t-shirt. Sooyoung  grabbed our attention with her stylish Giuseppe Zanotti high-top wedge sneaker heels, which complimented the warm tones of her outfit. She finishes off the look with a Hermes belt and a over-sized shoulder bag.