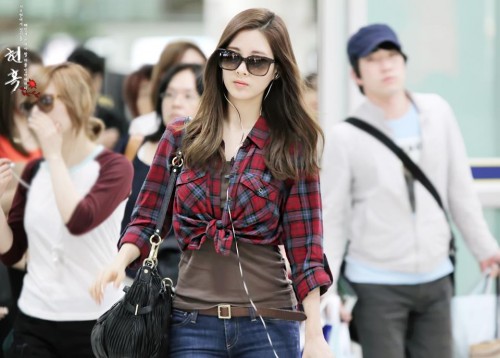 Kicking off the launch of the new Soshi Style layout, and the first Outfit of the Week to be posted, we have Seohyun's fall-fashion ensemble en route back from (insert event/country).
In a sign of what's to come this coming fall, she's seen wearing a plaid flannel shirt tied up over a plain brown cami, matched with a lightly distressed pair of dark denim jeans. She accessories with a Coach Bag, and her ubiquitous large sunglasses.
Overall, her wardrobe evokes a fashionable yet understated aura, and in doing so, earns this weeks honor as Outfit of the Week.